We offer our wood products "Heat Treated" for export around the world meeting all ISPM standards.
Wirebound Containers
Tricans wirebounds are engineered for some of the toughest packaging problems, from sharp, oily parts to outside storage. The resawn slat material offers excellent stacking, even in high humidity. Mitered hardwood ribs, coupled with the heavy 13 gauge galvanized wire, optional twist-tie, or loop tie closures, provide superior handling for heavy products. These machine-made boxes consistently meet even the most critical quality control and demanding specifications.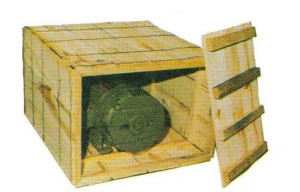 Engine Pack
With the solid top and bottom, a compact size suitable for a variety of smaller dense products.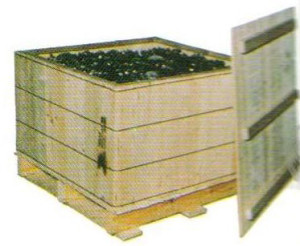 Standard
Solid Side Heavy duty box can be re-used or provide that extra, one-way protection.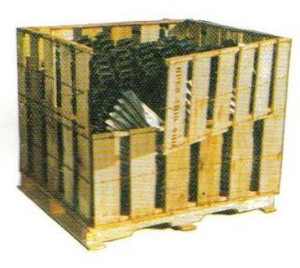 Open Slated Crate
Lighter weight container for bulky commodities, available with swing door to ease loading.
Our Wood Division
Our Wood Division also produces export containers, lids, frames, saddles and many other related products, particularly pallets and corner posts, rounding out the total service approach.
These are just a few of the wirebound styles available. We offer wrap-around, staple and lock-on designs, custom made or supplied from an extensive range of stock boxes, most carrying automotive approval.