Triplewall Containers
Thanks to its three rows of fluting, triple wall offers that ideal combination of strength and lightweight. The minimum 1/2″ thickness provides cushioning against shock and impact, while affording high compression strength that permits stacking.
Superior dust and contamination protection can be achieved with fully enclosed designs that can be supplied in a wide variety of strengths from 500 test to 1100 Class II, weather resistant export guide in both CAB and CAA.
Free Flow Pack
Popular octagons or other configurations efficiently package chemicals to cucumbers.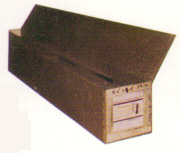 Long Length Wrap
Packaging up to 20″ with 5 panel wrap utilizing ends or other styles.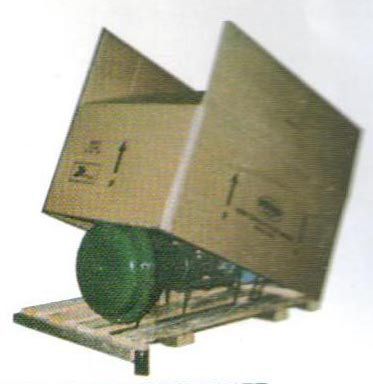 Half Slotted Container
Fully enclosed on either top or bottom enables products to be fastened to base.
Pallet Box/Bulk Shipper
Stitched sleeves short flaps top and bottom, ideal for castings, stampings or rubber parts.
Corrugated Division
We also offers a wide range of single and double wall products from scored and slotted caps thru die-cut boxes to an extensive inventory of trim sheets. We have the complete package.
Trican is synonymous with triplewall. Our experience with this versatile stock has made us the leader in triplewall stock boxes and corresponding components. Challenge us with your next heavy duty packaging problem- our packaging engineers have the imagination to custom design YOUR triplewall container.